Archive November 2011
All of the articles archived for the month that you have specified are displayed below.
Clan Plaids & Plaid Cans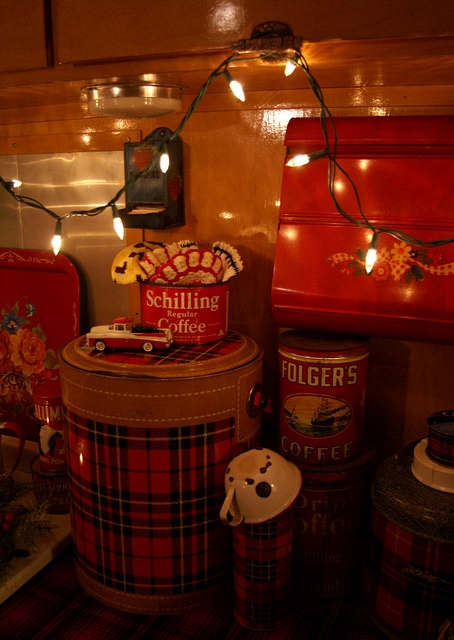 'Clan Plaids & Plaid Cans'. Try saying that fast three times. I can barely get it out once. However, a pattern (literally) has been more prominent in and around my life of late. Plaids. Firstly, my 'new' 1958 farmgirl Glamping trailer has become my playhouse. She has a name now: EmmyLou (after my fave country songbird). Anyway, EmmyLou loves vintage plaid goodies and I've managed to collect some 50s plaid accessories for her. And, now that Christmas is nigh, plaids are back on the scene - wrap, ribbons, table clothes etc. Ever wonder why tartan plaids play a signifigant role in holiday decor? Me neither, but my curiosity woke up.
Chutney, Checks & Chickens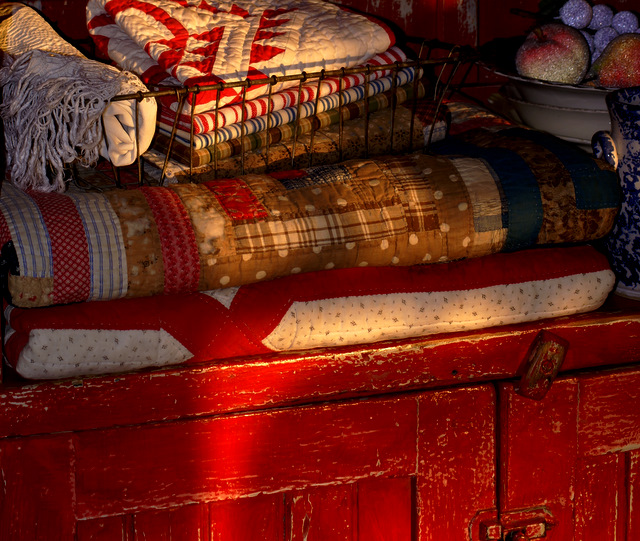 Well, I guess it had to happen. It Is COLD in Wyoming. The warm looking sunlight of late afternoon is NOT warm unless you're inside. But, there is plenty to be grateful for as I get ready for Thanksgiving. I have a dandy little space heater. C'mon in and take a look at what I'm going to use it for.
Picture If You Will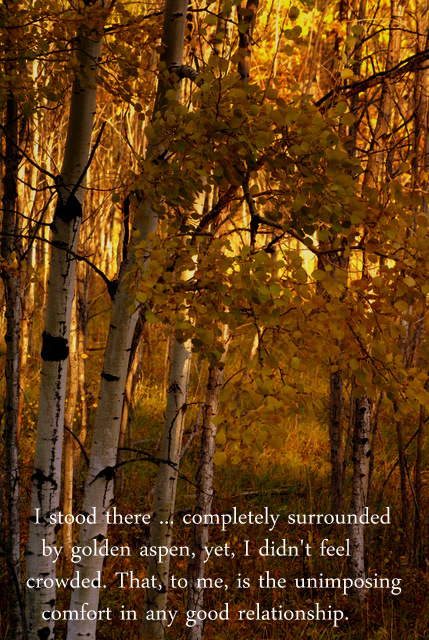 Images can help tell a story. Pictures can add meaning and impart a deeper understanding. What we see with our eyes and read with our eyes join together and, in my opinion, turn an otherwise good read into a great read. Imagery stirs emotions, pricks our memory and takes us back to places we've been or transports us to places we will never see for ourselves. Words are busy, pictures are quiet. Together, they're a great team.