Archive June 2012
All of the articles archived for the month that you have specified are displayed below.
Everyday Farmgirl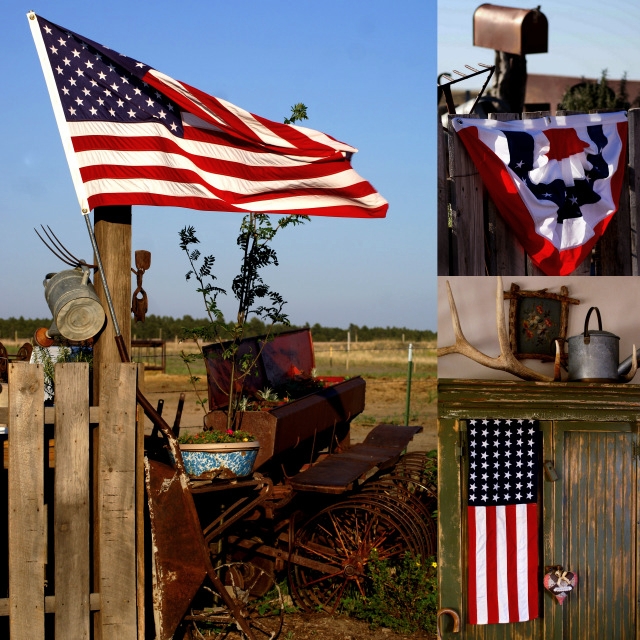 Every farmgirl is a farmgirl every day because the whole concept is a state of mind. We all have various ways of living the farmgirl life ... depending on our circumstances. Our gardens aren't identical in size or appearance, neither our homes or our "farms". Some of us hang our country's flag off the fron't porch while others fly Old Glory high on a pole in their yard. Me, well, an old wheelbarrow handle is a make-do option. The farmgirl way is all over the map. C'mon in and see how my farmgirl pals and I do our own thing ... and then share how you express your own unique farmgirlness.
What On Earth?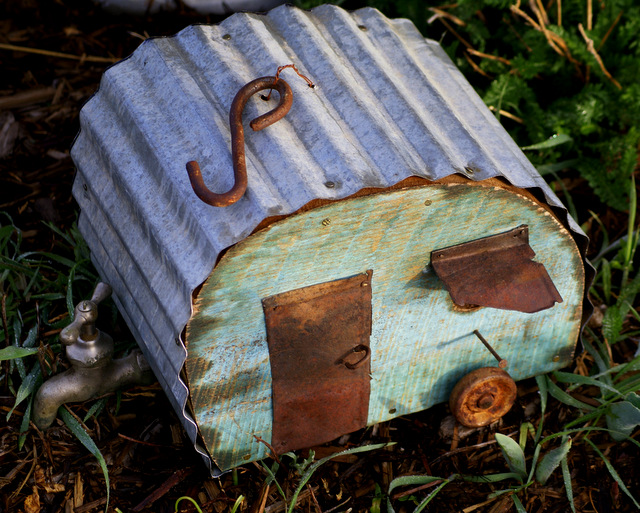 If you're an avid recycler, there's a good chance that you seamlessly slip into the role of being an enthusiastic, creative and handy repurpose-er.
If you fit the profile, you wouldn't see a pile of old boards, a bucket of rusty oddlings and a snaggle-toothed piece of corrugated tin as junk. Oh no, like Michele and I, you'd envision a birdhouse ... or something equally as charming. My farmgirl pal (Michele) and I cahootinized on this camper birdhouse for a project that Hen #1 (MaryJane Butters) is working on. I drafted the design and Michele built it. To elaborate on this theme, come on in and see how an age old question is answered ... farmgirl style. The question? ... ...
"What on earth are you going to do with THAT?"