My Farmgirl Farewell
As most of you know (those of us that have a few decades behind us), we spend our lives periodically reinventing ourselves. Life kind of requires it and, in my opinion, you're better off if you go with the flow of stretching yourself to fit into the new you whatever that might be. That said, here I am again ... percolating on some new ideas.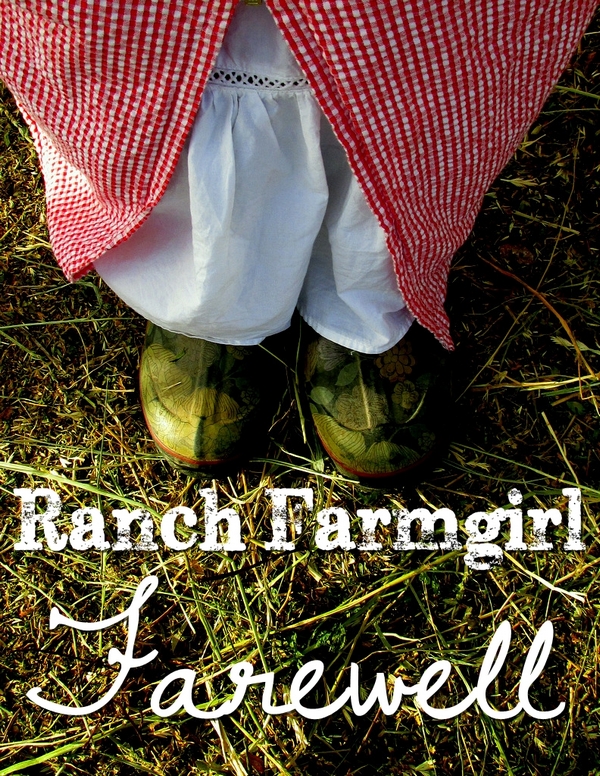 Savory And Sweet
Is there a season of thankfulness? Shouldn't they all be? I guess it is good that we emphasize it even more now. This IS the season to put ourselves in heightened gratitude mode, getting good & stuck in the groove of gratitude. The best part of being in the thick of thankfulness is that almost by magic it multiplies. How sweet it is!
Every Nook And Cranny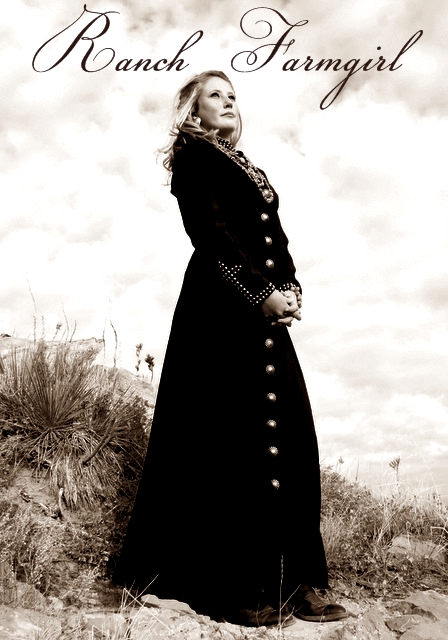 GoodGollyMissMolly! Things 'round this outfit have been busier than usual. Must be the close of a season - as in the door officially slammed shut. There are still several things I/we need to do before winter sets in. One of the 'check list' assignments was to take senior photos for a young friend [Jessica] during her favorite season ... Fall. Here is one - taken on a high bluff at the family ranch. C'mon in to see the rest and some of the other 'ranchy' goings on ... in every nook & cranny.
Her Royal OrangeNess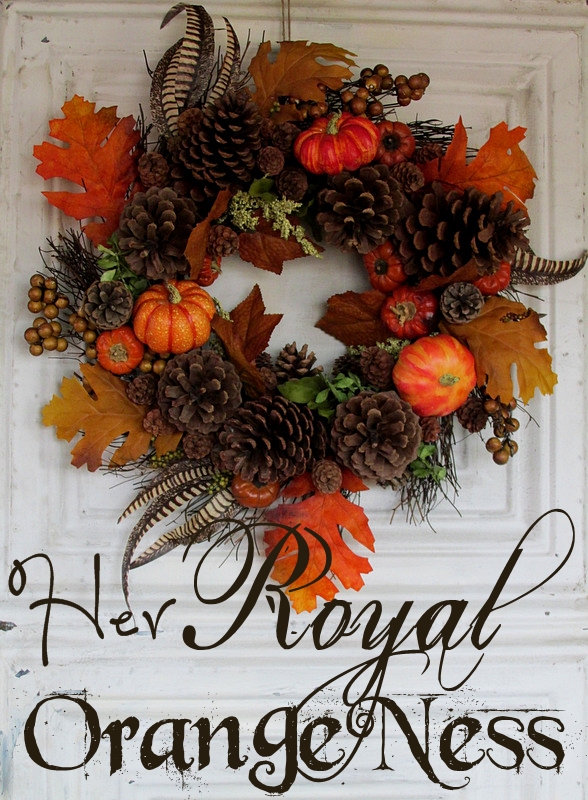 I'm loopy about pumpkins. Well, actually, Autumn is the root of this love for 'Her Royal OrangeNess' ~ the undisputed Queen of the fall parade.
Buffalo Gals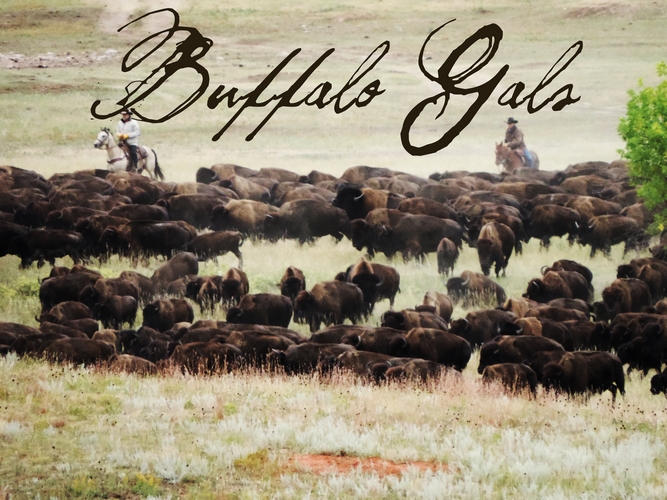 This past weekend, my glampy farmgirl pals and I went on what might be our last glamp-out of the year. The outing included witnessing the annual buffalo roundup at Custer State Park in the nearby Black Hills.
Come along for the ride!
September Morn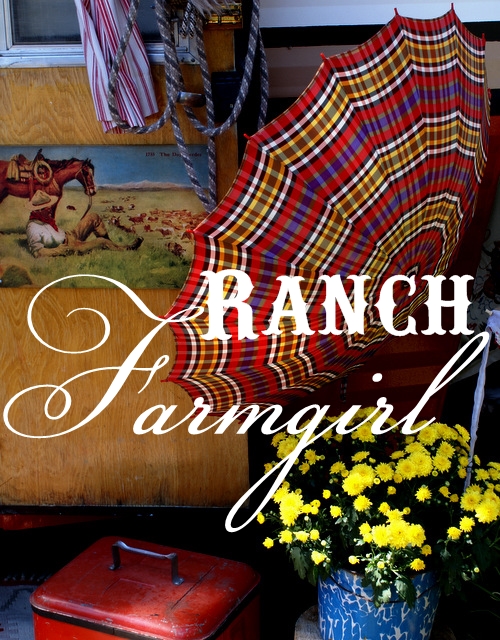 Remember the old Neil Diamond tune, September Morn? It came to mind a Saturday ago. My glampy galpals and I participated in our little town's annual classic car show. We reserved a corner in the city park and glamped up our part of the show in Glamperous fashion, in full regalia! It was a beautiful September morning that turned into a hot 'indian summer' afternoon. It was so much fun sitting around all day and visiting with the mob of passers by. The glampers were open for everyone to look at and they were a huge hit! Golden Oldies music filled the air at the park. It was like being in a time capsule, or taking a trip back through the years, back to a time when your food order was brought to your car and sat on a tray hung on the driver's window. Memory Lane to be sure ... and we had alllll day to linger in that now far away place - "Happy Days".

"September morn, we danced until the night became a brand new day, two lovers playing scenes from some romantic play."
Getting Our Glamp On
Sooo ... my farmgirl gal-pals & I are getting this glamping thing down to a science ... and we're adding other glampers to the flock. The easy part is wanting to go. The hard part is getting everyone on the same page schedule-wise! We're all busy with 'life' in general. But, one way or another, we manage. C'mon in and see for yourself.
The View From My Saddle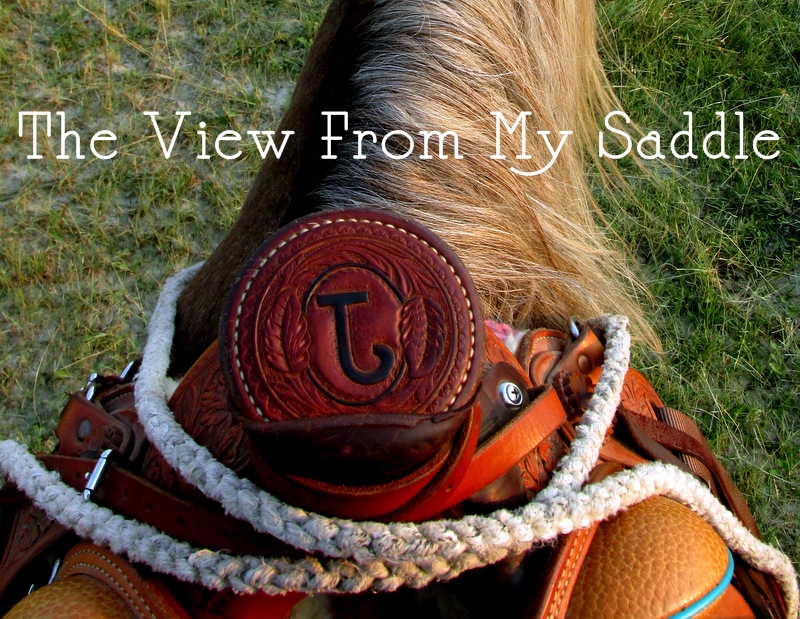 Some days you get be a cowgirl. Other days you get to be the cook. I love to do as many things outside as I can, but I don't mind being under a roof either. There is a place for everything in a balanced life. Balance is an art and it is also a very do-able thing even though Life sometimes challenges our ability to make it so. Oft times the 'view from my saddle' is a treat - rather than being what I do most of the time. Cowgirling isn't an every day affair.
A Bounty Of Blessings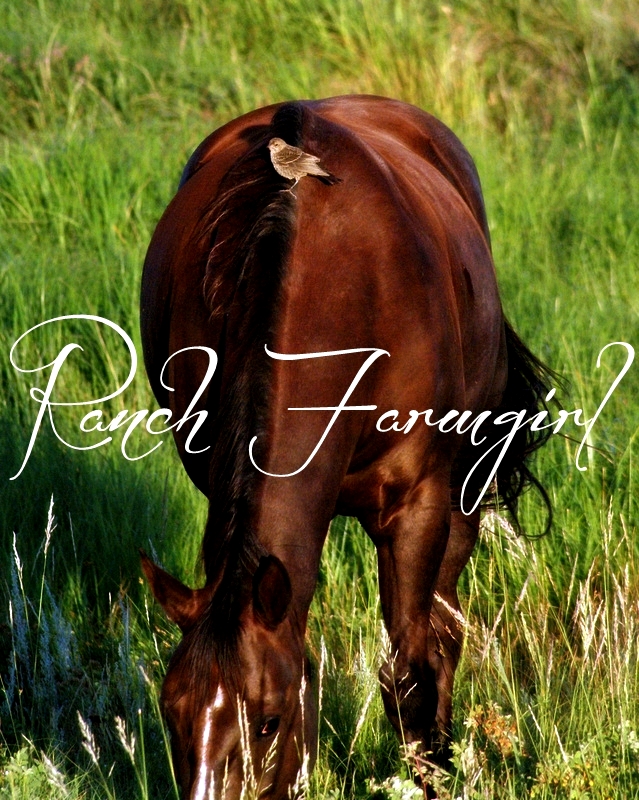 Every morning is a gift, a fresh start ... the new day is full of discoveries and positive happenings ... even amidst challenges. At least, it can be thus if we don't forget to balance our focus.
Remember this: TODAY you are here on earth for a reason. You have talents and qualities that can bring goodness to the lives of those around you. That idea alone is a high calling! A kind smile, an encouraging word, a fun and loving gesture, offering the gift of listening - - simple things can change someone's day. For that matter, building others up changes US for the better.
Sweetening a day for someone else is a sure way to do the very same thing for ourselves.
Summer Catch-All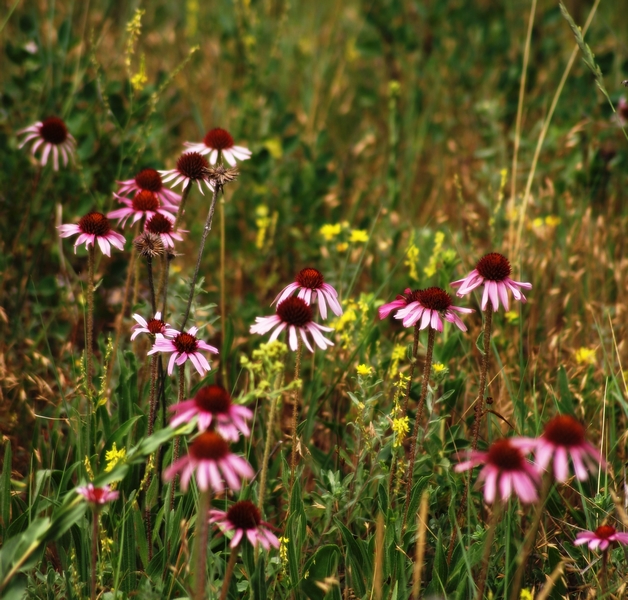 'Summertime' is a matter of going from one thing to the next in an effort to squeeze all of summer's bounty into the short span of time we're given to enjoy the hundreds of things we want to do and need to do. No wonder we're bone tired at days end ... but what a fine kind of weary it is. C'mon in and take a look at my to-do list ... and please leave a list of what'all you've been busy trying to keep up with.
The above photo was taken when we were moving cattle. Echinacea is in full bloom and it was everywhere!